---
Brook Pointe Swimming Pool
We love our indoor salt water swimming pool and we bet you will too! Our pool room has a bathroom and two showers for your use. We always keep the pool at 89 degrees because we want our guests to be able to swim without their lips turning blue. The room itself is also nice and warm and has plenty of seating. Pool hours are 4 am until midnight 7 days a week and between 10 pm and midnight every day is adult swimming only. The murals in the pool room were created by a local artist and add a sense of whimsy and fun to our pool room. It's a wonderful space and we hope you enjoy it. Grab a towel and come join us!
---
Daily Swim Passes
Daily swim passes are available at the front desk. In addition to having access to our swimming pool for the day you will also be able to participate in classes offered on the day the pass is purchased as well as our walking trails, exercise room and enchanted forest. Our primary business is a hotel so I would like to point out that anyone who does not maintain quiet and calmness in the hallways and lobby may be asked to leave. Also, if the pool room has reached its allowed occupancy you will have to wait until some of the swimmers leave until you will be allowed to enter. All posted rules must be followed at all times and non-swimmers as well as minors must be accompanied by a responsible adult. A waiver must be filled out and a legal guardian must sign in all minors. Children under 3 are free and everyone 3 and up is only $7.50 per person. For about the price of a movie ticket you can spend the day swimming, relaxing and playing at Brook Pointe. We hope to see you soon!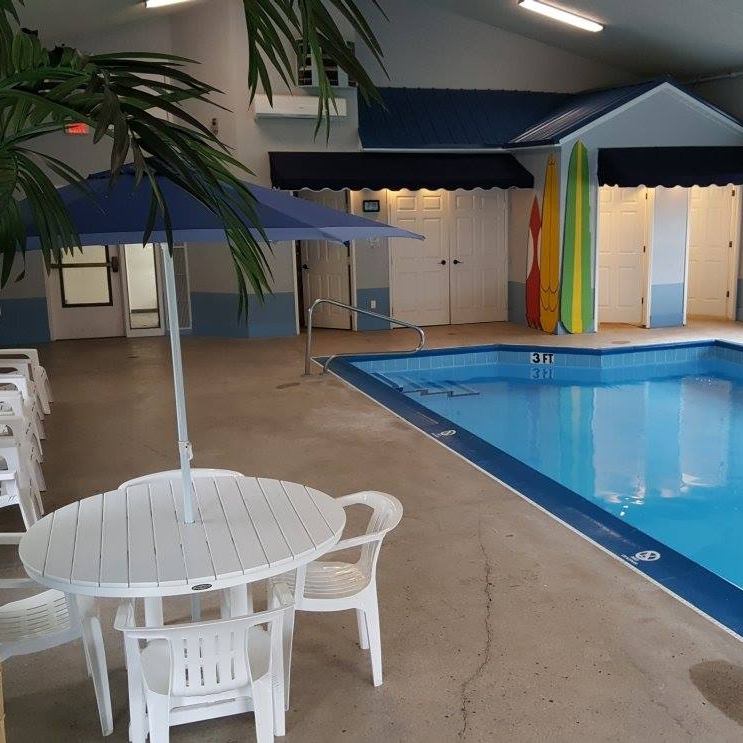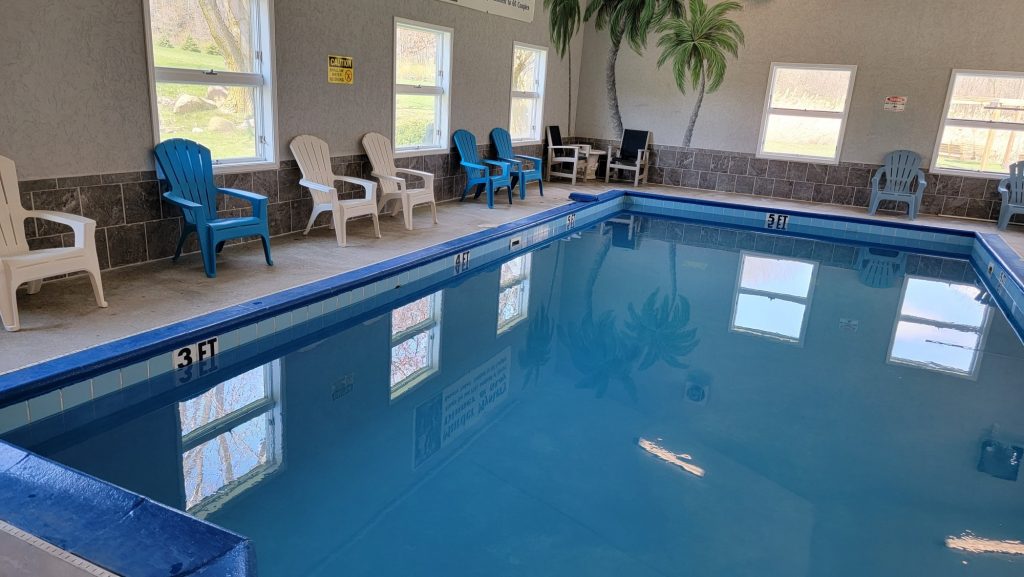 VIP Program
Are you a very important person? We think so and if you join our VIP program you will feel like a VIP every time you step on property. As a VIP member you will have use of the swimming pool, exercise room, zip line, grounds, walking trails and you can attend our VIP classes. Our VIP program requires a one year contract and then for a monthly fee you will become one of the many Brook Pointe VIP's that enjoy our resort as often as they desire. For more information please click or tap here
VIP Program
.
Pool Parties
Are you looking for the perfect place to host a pool party? If so, I have great news for you, you found it! Brook Pointe pool parties are very popular so please give us a call to get your party scheduled as soon as possible. Visit this page
Parties
to learn more about our packages and party options.