The Brook Pointe Resort Loyalty Program allows guests who come to Brook Pointe two nights a year or more a great way to save money and enjoy the property even more often. Once you sign up, we will bill you one low annual subscription and you will receive discounts and set room rates for year round booking. We consider this program to be a huge win, win. We are getting income during the winter months when we need it most and you are receiving far more for far less!
The BPR Loyalty Program Includes the Following:
2 free room rentals per year
Free Pop/Soda while on property
Free Goody bag at every check-in
Dedicated booking rate of $89.99
Early check ins and late check outs when available
Free room upgrades when available
Priority Parking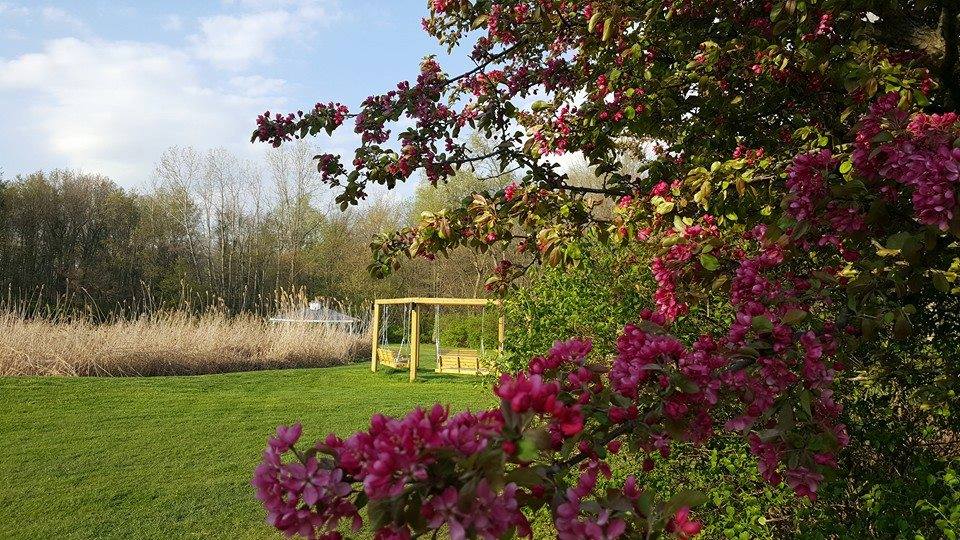 We know that you love Brook Pointe as much as we do and we appreciate your loyalty. We hope that the benefits of the loyalty program will increase your enjoyment and bring you back home to Brook Pointe even more often. Signing up is easy. First you fill out the Brook Pointe Loyalty Program Sign Up Form which you can find by clicking the "join now" link below. Next there will be a sign up fee of $99.99. You can start taking advantage of your loyalty program benefits as soon as you receive your loyalty card and loyalty number (this should take less than a week). Then, this coming January and every January after that you will be charged $99.99 and you will also receive another year of the amazing Loyalty Program Benefits. Thank you again for spending your time at Brook Pointe whether you like to relax, hang out with loved ones, play, swim or explore the property we are glad you are doing it with us!
Join Now!
Here are some frequently asked questions:
Q: Can I cancel as soon as I use the benefits?
A: The program is a one year commitment and we ask that if you are only interested in this program for one year to look for other deals on our www.brookpointedeals.com website. This program is for guests that stay frequently and yearly.
Q: Can I sign up and pay for memberships for my family members?
A: Absolutely. When you click on the sign up button above you will need to do one application for each person. The address must match the billing address of the card you are using. We prefer you to use ACH/Electronic check when processing multiple memberships. Each family member will then receive the memberships sent to the email address of the bill payer. The email address you use should be different for each family member one for each member.
Q: Can I use both free nights together on the same day?
A: Yes if we have availability. Unfortunately no free upgrades will be available for those rooms as the program was not designed that way.
Q: Can I use the free night stays on holidays?
A: No, major holidays such as Forth of July (and Forth of July weekend), Valentines Day and Christmas are not eligible days to use your Loyalty Program stays.
Q: Are there any other black out days besides holidays?
A: Yes, we limit the number of loyalty member rooms to 5 a night.
Q: When can I use my free upgrade?
A: Free upgrades can be used when checking in. Mention when you make the reservation you want to upgrade when you get there. Front Desk can let you know if there are any upgrades available.
Q: Once my free benefits are used how much do I pay?
A: As a loyalty member you pay $89 for each night for a standard room.
Q: As a Loyalty member can I roam and use the property and pool at anytime?
A: No. This is a perk for
VIP members
. Loyalty program members can use the grounds and pool during their stay only.
Q: How old do I have to be to become a Loyalty program member?
A: You must be at least 18 years old.
Join Now!
The BPR Loyalty Program is not merely a gateway to exclusive benefits, but a journey towards enriching your experiences at Brook Pointe Resort. Our loyalty program unfolds a world where every check-in brings forth a carefully curated goody bag, adding a touch of delight to your sojourn.
With priority parking, your convenience takes precedence, ensuring seamless transitions from the moment you drive in. This feature is particularly beneficial during the bustling peak seasons, adding a layer of ease to your stay.
The BPR Loyalty Program is a testimony to our enduring endeavor to value and honor the bond we share with our guests. It's not just a program, but a pact of trust, loyalty, and shared love for sublime experiences. Choosing to join the Brook Pointe Loyalty Program  is more than just choosing a destination; it's choosing an experience that reverberates with unparalleled hospitality, scenic beauty, and the joy of discovery. It's about choosing a home where every return is a celebration, and every stay is a narrative of unforgettable memories.
Our location amidst our own beautiful 30 acres as well as the close by picturesque lakes, amazing restaurants and cultural hotspots only enhances the appeal of the BPR Loyalty Program. Explore the scenic beauty of Syracuse Lake and Lake Wawasee or delve into the local cultural richness of Kosciusko County. Each visit unveils new facets of the region, making your stay at Brook Pointe Resort a wholesome retreat.
Embarking on the BPR Loyalty Program journey transcends beyond ordinary stay benefits; it's about weaving exceptional memories with each visit. Our heartfelt endeavor is to enrich your Brook Pointe narrative, making every return a cherished homecoming.
Embrace the BPR Loyalty Program and rediscover the essence of remarkable getaways amid serene surroundings. Your journey of exclusive privileges and enduring memories at Brook Pointe Resort commences here.