As a guest of Brook Pointe, there are an endless amount of fun and interesting things to do. From fishing and boating to golf, bowling, and bicycling, just to name a few.
Muskie Fishing
Kosciusko County, which includes Syracuse and North Webster, is home to a multitude of lakes including Lake Webster, Lake Tippecanoe, James Lake and the Barbee Chain of lakes. These lakes are known to be the best muskie fishing lakes in Indiana and possibly even in the Midwest US. According to DNR surveys, an average of 6 muskie per acre at 38 inches or larger are found to be roaming those lakes. In addition, James Lake holds two of the most recent state records.
Lake Wawasee
Lake Wawasee, the largest natural lake in Indiana is well known for fishing as well. In addition, skiing, jet skiing, tubing, and a large sand bar are favorite activities of lakers and area tourists.
Golfing
Northern Indiana is home to many wonderful golf courses. From the easy par 3 courses to challenging PGA caliber courses, you will not be disappointed in the selection available within a 40 mile radius of Brook Pointe. Check out the map below for a few suggestions.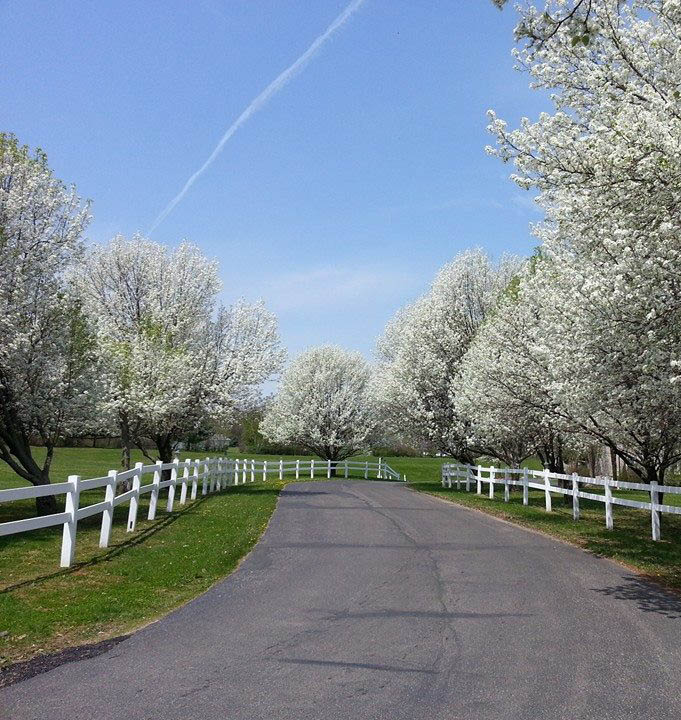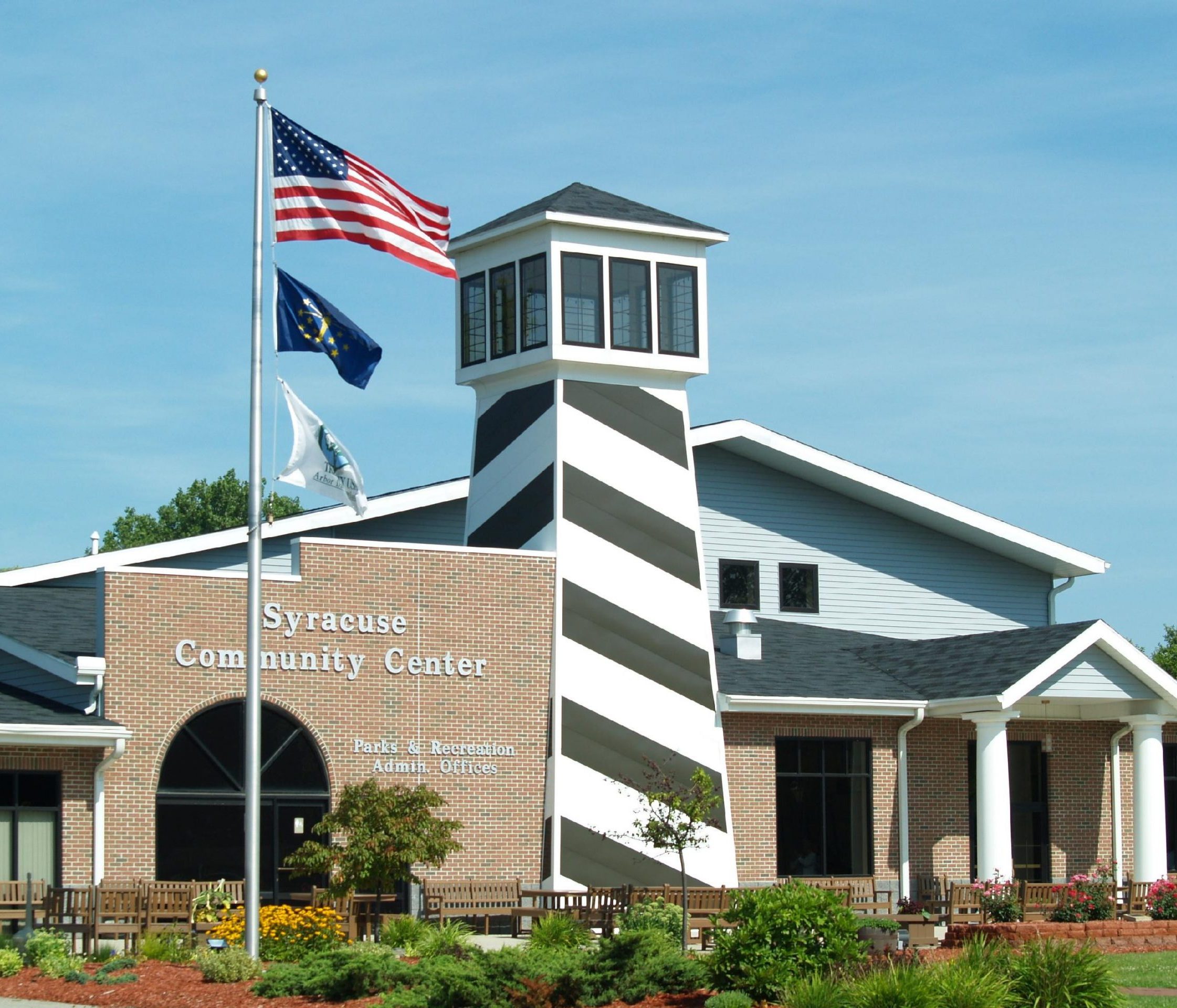 Swim, work out, and walk our trails
Indoor pool, fitness center and nature trails all at your disposal here at the hotel.
Black Pine Animal Sanctuary
1426 W 300 N, Albion, IN 46701 Cross Streets: Between W County Road 330 N/N Long Lake Rd and Village Dr. Very reasonable priced, free parking, $10.00 for adults, $8.00 senior citizens, and $7.00 for children. The location is out in the middle of nowhere, but it has to be keeping the animals safe. This is a sanctuary not a zoo. The trails are rocky and natural, the enclosures are as natural as possible with dirt and trees. Most of the enclosures have pools for the animals and are kept clean. The cats are beautiful – the lioness is lean and muscular with a heartbreaking story. They have 3 cougars, a couple of Bobcats, tigers, bears and a Majestic Lion . The trails and enclosures have a lot of shade, they have guided tours to tell you a little bit about each animal. The bears here have a natural setting and actually hibernate. You can learn more on their website at www.bpsanctuary.org.
The Dixie
The Dixie is Indiana's Oldest Sternwheel Excursion Boat. It was built in 1929 and still offers public cruises Memorial Day through Labor Day. The cruises last approximately 75 minutes and are a fun and relaxing family activity. You can find the Dixie in North Webster which is about 10 minutes south of us on SR 13. Ride the Dixie
Vetrans Memorial Park
Shaded by mature canopy trees and lying along State Road 13 in the heart of Syracuse, Veterans Memorial Park at Crosson Mill has a historical theme with a cannon and a Veterans Memorial, including names of those individuals from the Syracuse area who have served in the Armed Forces. The park is also the site of the Laudeman Family Pavilion and Playground.
The Barns (formally Amish Acres)
1600 West Market ST. Nappannee, IN 46550 The legacy of three generations of the family who lived here is seen and felt through the nostalgic visit to this 80 acre farm and homestead. Visitors can experience the sights and sounds of a working farm, alive with barnyard hens, livestock, gardens, and apple orchards. Visit the website for more info at amishacres.com.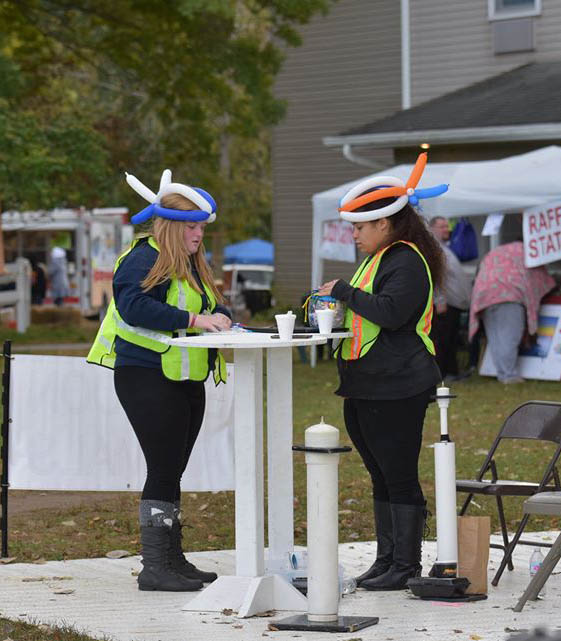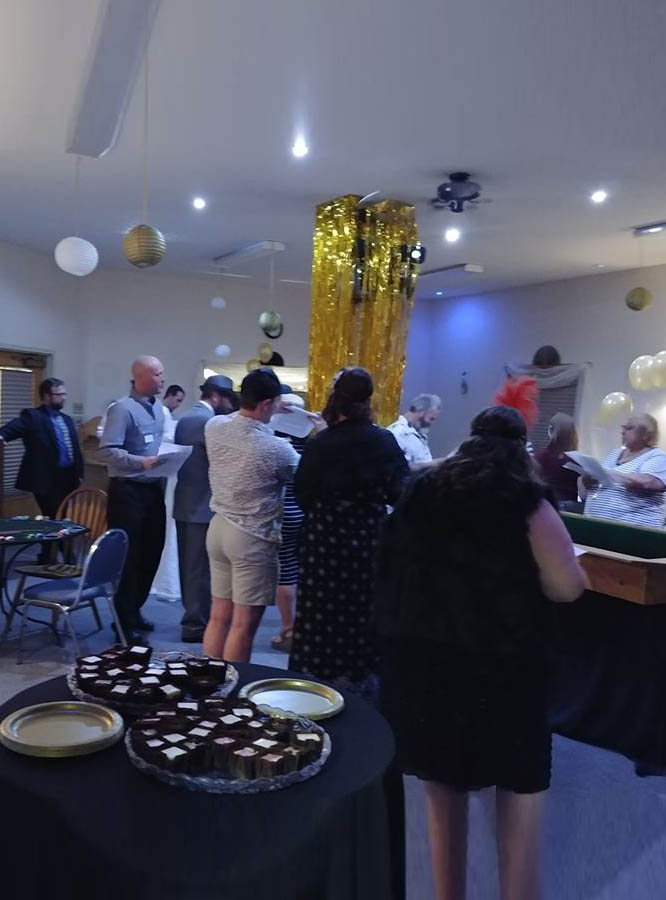 Shipshewana
The home of the largest flea market in the Midwest held every Tuesday and Wednesday of each week from May through October. Along with the flea market, Shipshewana also hosts many events, auctions, and restaurants. Find out more at shipshewanatradingplace.com.
Syracuse Artisan and Farmer's Market
310 North Huntington St. Syracuse Browse and buy handcrafted ware produced by local artisans. May through October. For more info visit www.syracusefarmersmarket.org.
Wawasee Boat Company
6521 East Cornelius Road, Syracuse 574-457-4404, Free splash pad for kids. Rental boats available as well. Reserve your rental at www.wawaseeboat.com
Dine at the many fine restaurants in our local area
We have several restaurants on our discount card and each one of them is special in their own right.
Annie Oakley Perfumery Sensory Tours and Gift Shoppe
Annie Oakley Perfumery Corporate Headquarters, Studio & Gift Shoppe 300 Johnson Street Ligonier, Indiana 46767
Annie Oakley Perfumery was founded in 1980 by perfumer/entrepreneur, Renee Gabet. Her mission was to create world class perfumes right here in the American heartland. She traveled all over the world in pursuit of the finest natural perfume essences. These essences were brought back to her perfumery where she hand blended and created her very own fragrances….and now, Annie Oakley Perfumery has sold over 2 million bottles and remains the only perfumery in the USA. You will meet Renee, her husband, Charles and the Gabet family as they guide your group through their beautiful perfumery located in Ligonier, Indiana. This will be a rare opportunity to view a perfume studio and experience a world collection of natural and organic fragrances. You will learn how our company started and how fragrances are created, blended and bottled. You can also sample Annie Oakley fragrances and products, from the original Annie® fragrance, to not-yet-released products in development. Be the first to try a new Annie Oakley fragrance! They offer the once-in-a-lifetime opportunity to create a personal fragrance just for you! View where the creative perfumery process takes place on your perfume factory tour, including the bench lab where fragrances are created and blended, and the factory where they are bottled and readied for distribution. You will experience first-hand perfumes being hand-made and have an amazing sensory experience with some of the world's most exquisite perfume essences – including those considered rare and vintage. Upon completion of the tour, you will have the opportunity to sample more world class fragrances and essences, and shop our gift area. You will also have the opportunity to use your certificate(s) to purchase and take home your favorite perfumes and exotic SPA products. Create your own Fragrance. If time permits, one of our perfumers can create a fragrance just for you! DETAILS ON FACTORY TOURS: Depending on attendance levels, tours typically last 45 minutes. Tours are handicapped accessible. Tour cost is $5 per person. Attendees then receive a $5 off certificate good toward any purchase of $10 or more made that day from the Studio Gift Shoppe area. Open public tours are held on Tuesday, Wednesday and Friday at 10:00 AM and 2:00 PM year round. To schedule a tour visit www.annieoakley.com