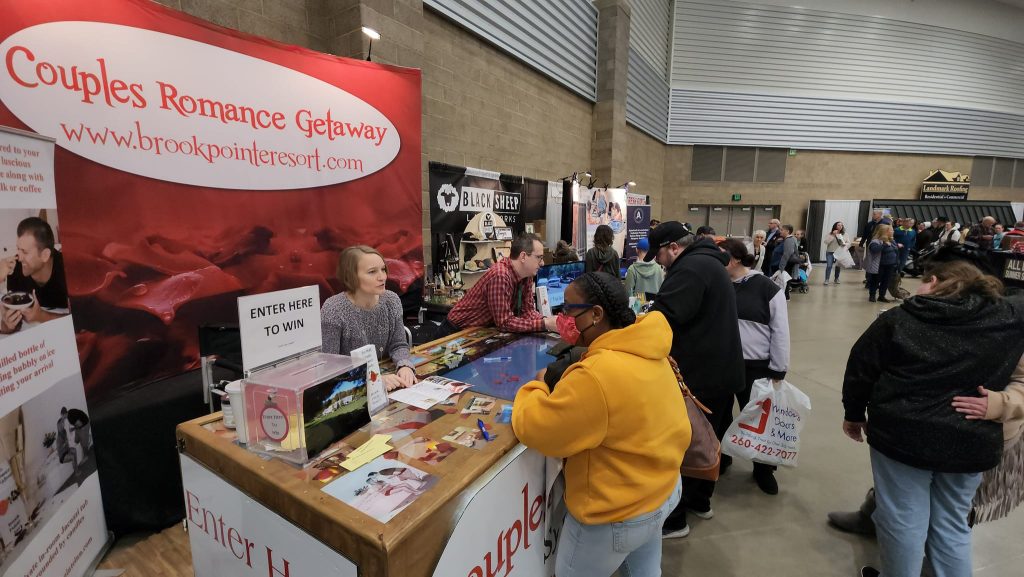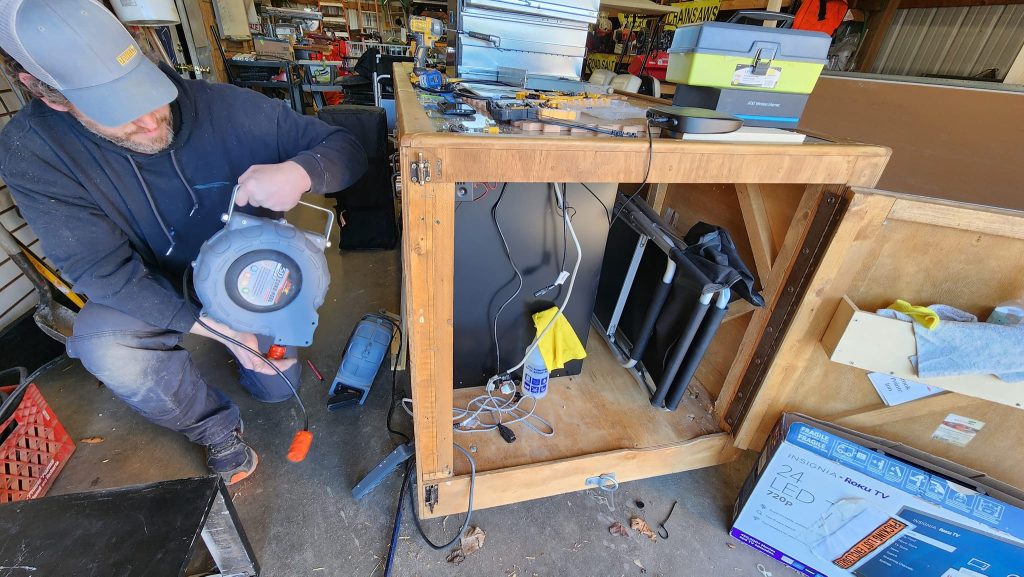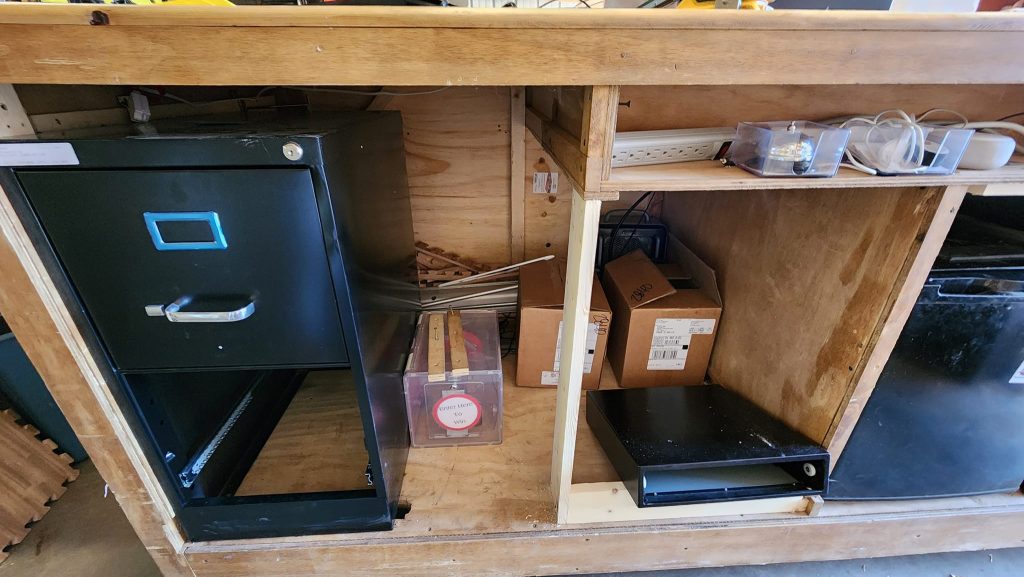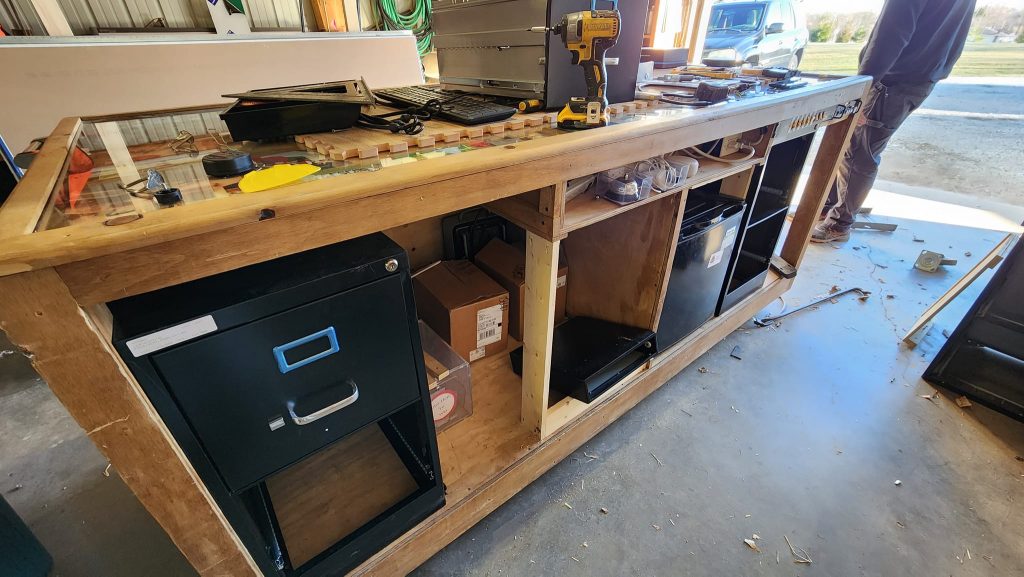 Booth bus goes in for some refurbishments:
For those of you that have seen us at a home show or fair you know that we have a specific counter/cabinet that we bring everywhere with us. You may have seen it but not realized what it really is!
This last month we had a couple of issues with our primary trailer and some straps broke loose from the wall (it was time for a new trailer but we kept putting it off). During this time on the road unbeknownst to us some of the cabinets and drawers broke and basically emptying the booth bus everywhere.
We decided to bring the booth bus to our maintenance barn and do some much needed repairs including a broken wheel!
This box or what we call the booth bus is a selling machine! No one really knows how it got called the booth bus but it is one of a kind and many vendors after they find out what it is are pretty jealous! Our entire booth fits inside this box. It is on wheels so we just roll it into the show building take things out and off we go. Our booth at shows use to take us hours to setup and now we can setup in very little time.
While this is hard to see what's all inside since it is tore apart I'll give you a special look at what's all inside our booth bus.
– Music amp with speakers mounted underneath facing out towards the public (attention grabber)
– People counter that allows us to keep track of our scan rate (amount of people that walk by vs ones that come to the table and inquire), attendance and which location gets better traffic.
– Filing cabinets with all our selling paperwork, flyers, photo albums of the property and many other things such as scissors, paperclips, pencils, Tylenol, allergy medicine and a million other things (when you spend like 40 days a year behind here selling you need lots of these things)
– Refrigerator with bottle water and snacks
– Expo high chairs
– Tables to elevate our back drop
– Our expandable backdrop
– Tall signs
– Enter to win boxes (those are about to be upgraded as well in the coming months)
– Lead cards, brochures and flyers
– Rubber flooring
– Hot spot (internet at expo halls is outrageous)
– Retractable power cords both that supply the lights on the backdrop and where we plug into the provided power
– Massive surge suppressor with switches
– Led lights mounted behind the signs
– Video display computer and TV mounted under the table top glass
– Pictures of the property under the glass
– Alexa playing the top hits from Ben Rocks Radio (of course)
Literally our entire booth roles in and its ready to go. This is version 1.0 our next version will have more video equipment and displays. We will build that when we start to have overlapping shows. What would you add to make it stand out or make life easier?
Have you ever seen something like this before? Tell us what you think!